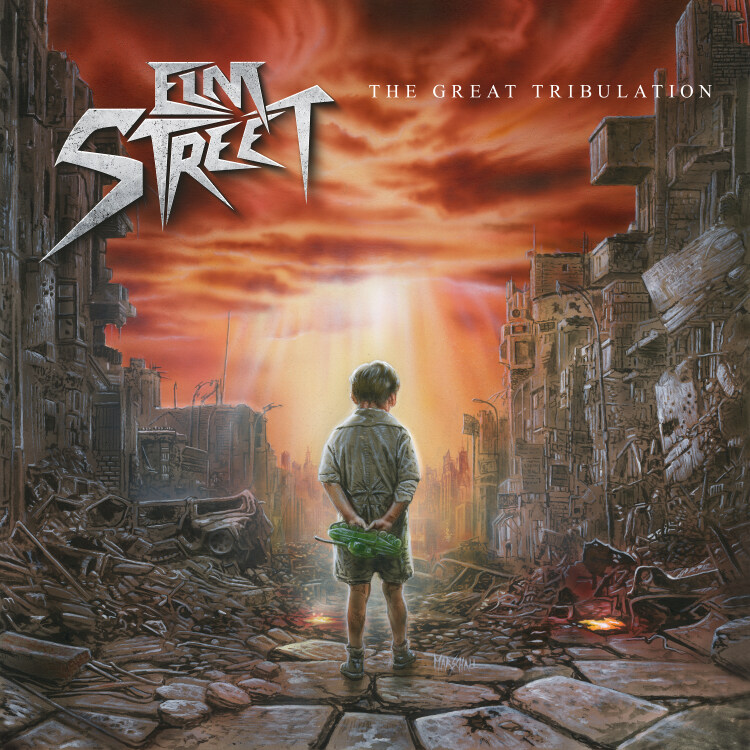 Tracklist
04
If Provoked, Will Strike
05
Behind The Eyes Of Evil
07
The Darker Side Of Blue
Description
After a demanding, multi-year tour that saw the band bring their heavy metal power to Europe, Canada and the USA, Australians ELM STREET finally return with their third album: "The Great Tribulation"
"The Great Tribulation" is a soundtrack for troubled times or like a charred mirror that reflects the state of the world today. But it also comments on the dark sides of life, paired with the band's most demanding and violent music to date.

If you're a fan of greats like Helloween, Judas Priest, Hammerfall or Manowar: get ready for the ride of your life!