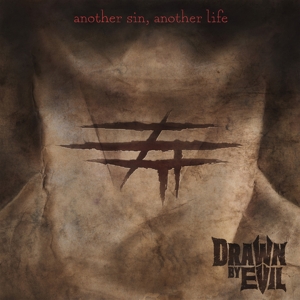 Tracklist
04
Another Sin, Another Life
10
Raise The Poison Inside
11
Shadows In The Moonlight
12
Beneath The Mask Of Black Despair
Description
Drawn by Evil is a modern metal band from Saarbrücken and the follow-up project of the band Ignition, founded in 2012.

n January 2019 the recordings for "Another Sin, Another Life" began. Charles Greywolf (Powerwolf) took over the role of producer and rounded off the long creative process with an outstanding production.

On 08.06.2019 the band officially announced their name change and the release of the first single "Awakened Desire". The debut album "Another Sin, Another Life" was released on 25.10.2019 via Black Sunset.