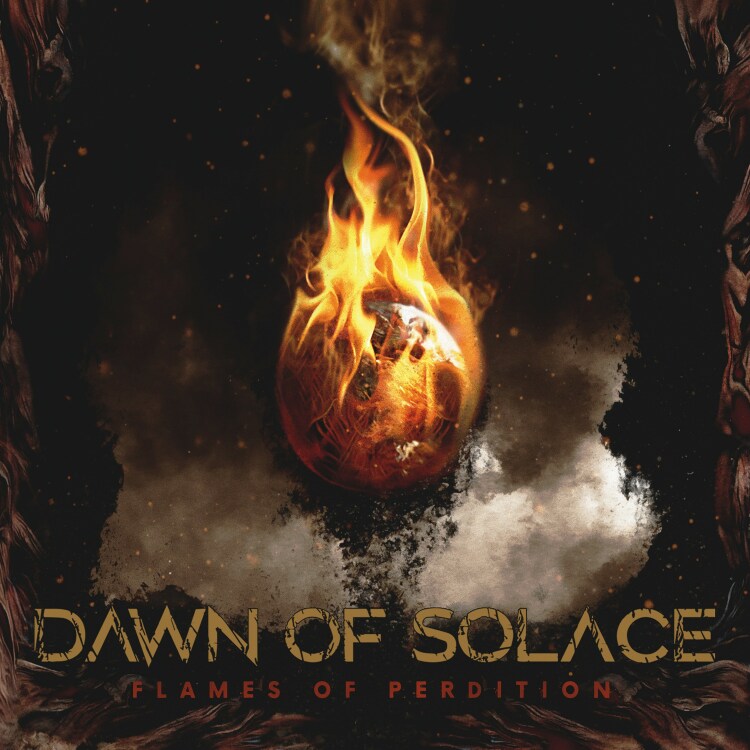 Tracklist
09
Lead Wings (bonus Live Version)
10
Dead Air (bonus Live Version)
Description
On January 24, 2020, more than a decade after its predecessor "The Darkness", Finnish death and gothic doom metal icon Tuomas Saukkonen returned with "Waves", his second solo album with DAWN OF SOLACE. Praised by fans and critics alike as one of the best albums of the year, the release and the band's resurrection raised high hopes that it would not be another 14 long years before a new record would be released. Now, the composer, multi-instrumentalist and producer announces the release of "Flames of Perdition," DAWN OF SOLACE's third studio album, due November 12 via Noble Demon.

"The past year has dug a hole in the soul when all tours were stopped and the whole music business suddenly stood still," comments Tuomas Saukkonen. "As a true Finn, you either dig yourself out of it or aim deeper. Never stand still! I didn't do that and wrote a new Dawn Of Solace album inspired by that emptiness and loss."

"Flames of Perdition" is an unforgettable journey full of electrifying melancholy that evokes deep sadness, a musical rush of unparalleled emotion and despair! So keep your eyes and ears open for more news and first musical glimpses to follow in the coming weeks!