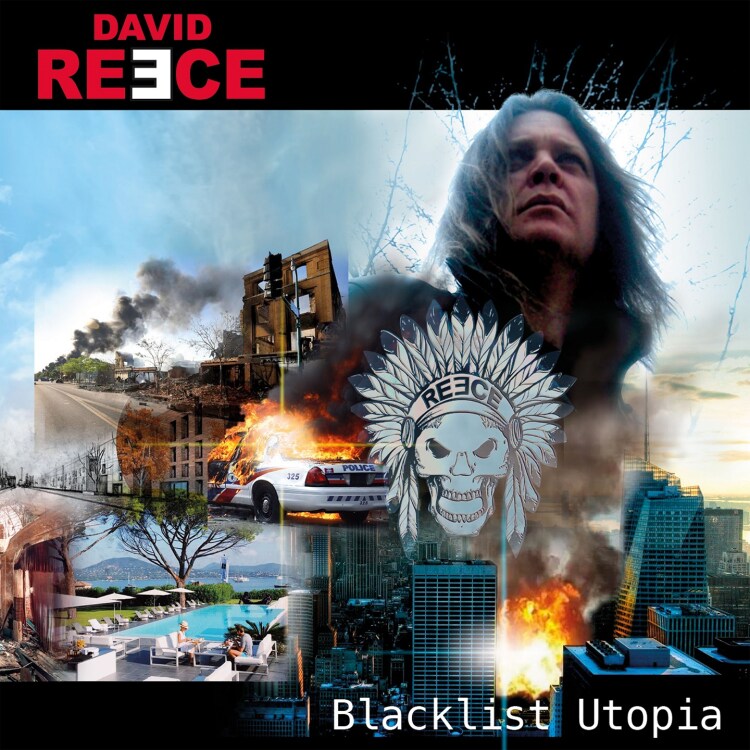 Tracklist
Description
In the course of his eventful career, David Reece has already created many a classic.

He has already left his mark on bands like Accept, Bangalore Choir, Bon?re and most recently the Sainted Sinners, enhancing the albums with his charisma and unique voice. And his latest work "Blacklist Utopia" will soon be one of the fan favorites.

The successful collaboration with Andy Susemihl (among others ex-U.D.O.) as guitarist, songwriting and recording partner, which already made the previous album an absolute listening pleasure, goes into another round on "Blacklist Utopia".

And David Reece seems to have an almost inexhaustible source of fantastic vocal lines and gripping choruses on "Blacklist Utopia", while the band seems to tailor the riffs and songs to him.
Also established as a permanent fixture in the band and songwriting structure is bassist Malte Burkert and newcomer Francesco Jovino (Ex- Primal Fear, Ex- U.D.O.) gives the whole album an additional metal touch!
Ex-Accept meets Ex-U.D.O. goes into the extension. And what a one!