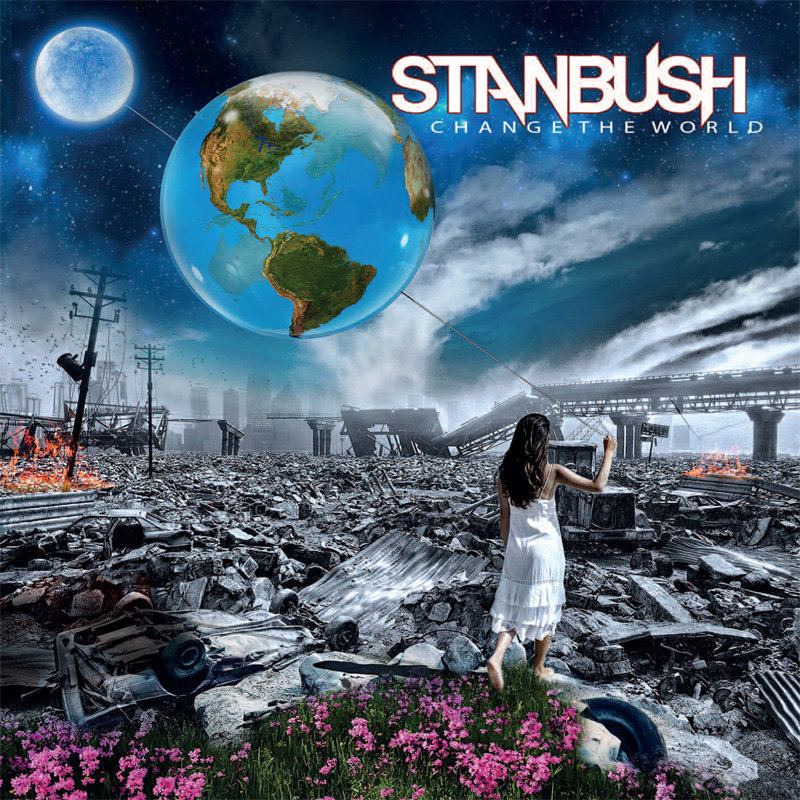 Tracklist
08
The Other Side Of Love
Description
Emmy-winning songwriter/artist. World-class rock singer, Stan Bush is best known for his song "The Touch" featured in
"Transformers: The Movie". An anthem for Transformers fans around the world, "The Touch" was also featured in the movie "Boogie Nights," on Chuck (NBC), and American Dad (Fox), The Goldbergs (ABC), Guitar Hero, and the Saints Row IV game. Stan was inducted into the Transfomers Hall of Fame in 2014. In 1997 Stan won an Emmy Award for Best Original Song, "Til I Was Loved By You".Another of his songs "Capture the Dream" was featured in the 1996 Olympics. His tracks were used in two
Jean-Claude Van Damme films: "Kickboxer," a major film sequel to the action adventure film, "Bloodsport." Stan has written with many top songwriters like Jonathan Cain (Journey), Jim Vallance (Bryan Adams; Aerosmith), and Paul Stanley of Kiss. Stan has toured extensively throughout the U.S. and Europe. "Change the World" is Stan Bush's 13th the studio album and is his best one yet! The official release of the "Change the World" album will be Sept 22, 2017. Stan will be in concert at HASCON (Hasbro/Transformers convention) on Sept 9, and will be on hand for autographs throughout the weekend of Sept 8-10! The "Change the World" album also includes "Warrior," featured in the Shadow Warrior 2 game. The title track "Change the World," one of Stan's best songs contains a message of hope and unity. "Born to Win" and "Live Your Dream" are songs about winning and believing in yourself. "The Story of Love" is a power-ballad about how confusing love can be. Another amazing song is the closing track, "The Secret" which contains a powerful message of love. The all-time classic Stan
Bush songs "The Touch" and "Dare" from "Transformers: The Movie" round out this masterpiece of an album. Look for Stan to break through to a worldwide audience with this gem of an album.