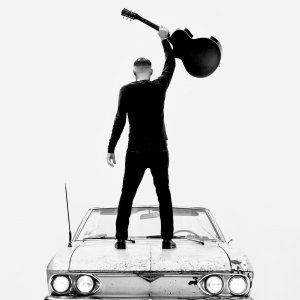 Tracklist
04
I've Been Looking For You
05
Always Have, Always Will
08
I Ain't Worth Shit Without You
10
Just Like Me, Just Like You
12
These Are The Moments That Make Up My Life
Description
Bryan Adams announces the next chapter of his career: So Happy It Hurts will be the name of the Canadian's new album. Adams' 15th studio album brings together 12 brand new songs, all of which the Grammy winner co-wrote.

"The pandemic and experience of the Lockdown really showed me how any spontaneity can be taken away from you. From one day to the next, there were no more tours, no one could just jump in the car and go," Adams comments. "The title track, 'So Happy It Hurts,' is about exactly that: it's about freedom, independence, spontaneity, and that rush of happiness you get when the open road is in front of you. The album of the same name deals with a series of fleeting things in life, in which, however, the recipe for happiness lies dormant. slumbers - whereby human bonds play the most important role!"

Extremely successful for years as a photographer as well, Bryan Adams' music has made it to #1 on the charts in over 40 countries since its first releases four decades ago: a "Companion of the Order of Canada" in his homeland - the In his homeland, he is a Companion of the Order of Canada - the country's highest honor - and has won awards at the GRAMMYs and the American Music Awards, as well as being nominated for three Oscars and five Golden Globes. Among other film awards, he also received a star on the Hollywood Walk of Fame.