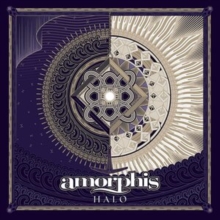 Tracklist
07
Seven Roads Come Together
Description
With the gripping, lively and touching "Halo" Amorphis raise their musical and narrative exceptionalism to a new level. Again: The album is a progressive, melodic, characteristically melancholic heavy metal masterpiece!

If you let the long journey of Amorphis to the top ranks of innovative metal art melt on your tongue, then you can only be amazed with your jaw dropped, how Amorphis go one step further every time. "Halo", in any case, is a more than worthy finale to the trilogy that began with "Under The Red Cloud" (2015) and continued in 2018 with "Queen Of Time".

With "Halo" they unleash an amazing piece of music that deserves to be played everywhere. An album that effortlessly transcends the shores of metal and rock through its depth and musicality.