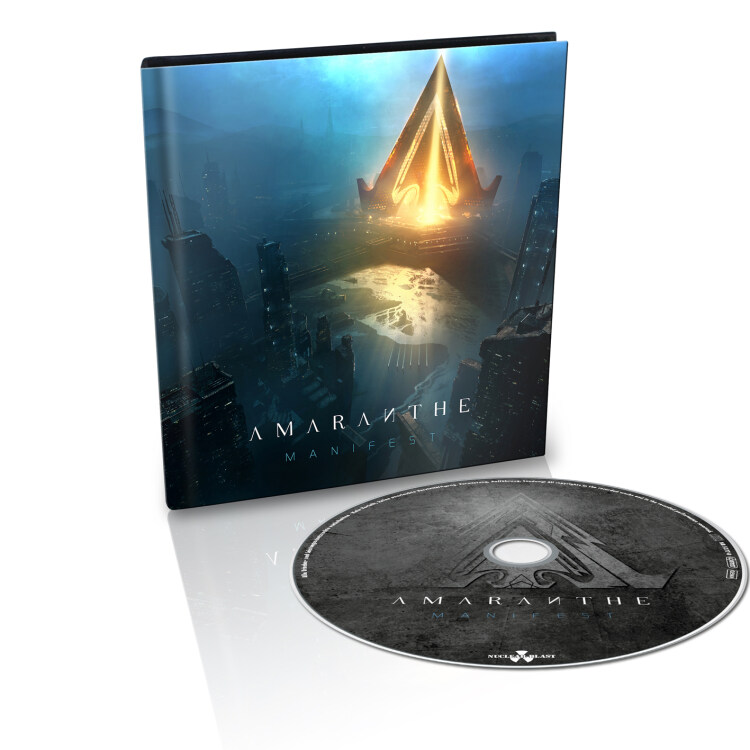 Tracklist
12
Do Or Die (album Version)
13
Crystalline (acoustic Version)
14
Adrenaline (acoustic Version)
Description
Music has recently become more important than ever. For this reason, the triumphant return of AMARANTHE comes at a particularly opportune time. Over the last ten years, the six-piece Swedish band has established itself as an impressive, positive and fervent melodic force for metallic well-being.

Manifesto was recorded in Denmark with his longtime collaborator Jacob Hansen and is an album of diverse moods and textures, of immense power and aggression and of exquisite beauty. This bold blending of different elements has always been part of AMARANTHE's ethos, but on their sixth album the band shows a heightened sense of lyrical and conceptual substance. With songs that touch on everything from impending climate catastrophe to theistic mythology, Olof and Elize have truly blossomed as commentators on the trials and tribulations of humanity. They are exciting, meticulously crafted future metal anthems, built specifically to make heads explode, but underpinned by a deep sense of humanity and emotional honesty. Like the pre-release single Do Or Die - released on Valentine's Day this year and featuring the legendary Angela Gossow - Manifest is a record that owes as much to the real world as to fantasy and loss of reality.

Mediabook - 4 Bonustracks!!!