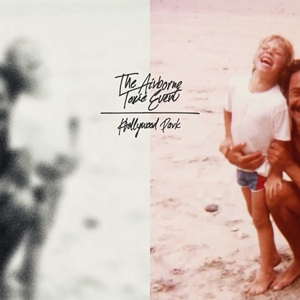 Tracklist
02
Brother, How Was The War?
05
I Don't Want To Be Here Anymore
07
Everything I Love Is Broken
09
The Place We Meet A Thousand Feet Beneath The Racetrack
11
The Place We Meet A Thousand Feet Beneath The Racetrack (rep
Description
The Airborne Toxic Event announce with their single "Come On Out" the album "Hollywood Park" as well as the book of the same name by band leader Mikel Jollett. It is the sixth studio album of the Los Angeles-based indie rock band to date. Thematically it is close to his autobiographical novel, explains Jollett: "After my father's death four years ago I had to take some time off. In the meantime, I began writing my book. The music accompanied me on my way to coping with grief. All the songs that came out of it are on the album."

The singer and lyricist really has an enormous amount to process. In his memoirs, Jollett talks about his extraordinary personal journey. It began with growing up in a religious sect. After his childhood full of poverty and emotional abuse, the artist only found his voice again through writing and music. According to Jollett, exactly this power is also in the 12 songs: "When I played the songs - which I never wanted to publish - to my boys, we made a pact. ...and we made a pact to make an album that would represent the love of rock'n'roll."