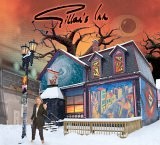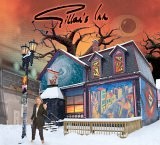 Gillan, Ian
Gillan's Inn
Format:

Dual Disc

Release:

18.04.2006

Art-Nr.:

CD4203

Verfügbar:

1 Stück
Tracklist
01
Cd: Unchain Your Brain Featuring Joe Satriani
02
Bluesy Blue Sea Featuring Janick Gers
03
Day Late And A Dollar Short Featuring Uli Jon Roth And Ronnie James Dio
04
Hang Me Out To Dry Featuring Joe Satriani
05
Men Of War Featuring Steve Morse And Johnny Rzeznik
06
When A Blind Man Cries Featuring Jeff Healey And Jon Lord
07
Sugar Plum Featuring Roger Glover, And Ian Paice
08
Trashed Featuring Tony Iommi, Roger Glover, And Ian Paice
09
No Worries Featuring Michael Lee Jackson
10
Demon's Eye Featuring Jeff Healey, Jon Lord And Michael Lee
11
Smoke On The Water Featuring Steve Morse, Johnny Rzeznik, Ian Paice, Roger Glover And Jon Lord
12
No Laughing In Heaven Featuring Roger Glover And Ian Paice
13
Speed King Featuring Joe Satriani
14
Loving On Borrowed Time Featuring Steve Morse And Uli Jon Roth
15
I'll Be Your Baby Tonight Featuring Joe Elliot
01
Dvd Side: O"smoke On The Water" - Choose Your Own Mix With Your Choice Of Joe Satriani, Steve Morse, Jeff Healey
03
Omaking Of "gillan's Inn" Video Featuring In-the-studio Footage Of Ian Gillan, Jon Lord, Ian Paice,
04
Roger Glover, Joe Satriani, Ronnie James Dio, Michael Lee, And Jeff Healey
05
Obootleg Basement-amateur Audience Shot Footage. Tracks Include "speed King" And "when A Blind Man Cries"
06
By Deep Purple (with Joe Satriani On Guitar) From Flanders Expo, Gent, Belgium On June 18, 1994
07
Oliner Notes Written By Jeff Miers, Music Critic For The Buffalo News
08
Owitness Protection Program - A Selection Of Never Before Seen Photo's Featuring The Bonus Track
10
Obonus Track - "demon's Eye" Featuring Jeff Healey, Jon Lord And Michael Lee
11
Ospecial Dvd Launcher Rom Features That Enable Fans To Access Another Version Of "smoke On The Water"
12
Featuring Steve Morris
02
Unchain Your Brain Featuring Joe Satriani
03
Bluesy Blue Sea Featuring Janick Gers
04
Day Late And A Dollar Short Featuring Uli Jon Roth And Ronnie James Dio
05
Hang Me Out To Dry Featuring Joe Satriani
06
Men Of War Featuring Steve Morse And Johnny Rzeznik
07
When A Blind Man Cries Featuring Jeff Healey And Jon Lord
08
Sugar Plum Featuring Roger Glover, And Ian Paice
09
Trashed Featuring Tony Iommi, Roger Glover, And Ian Paice
10
No Worries Featuring Michael Lee Jackson
11
Demon's Eye Featuring Jeff Healey, Jon Lord And Michael Lee
12
Smoke On The Water Featuring Steve Morse, Johnny Rzeznik, Ian Paice, Roger Glover And Jon Lord
13
No Laughing In Heaven Featuring Roger Glover And Ian Paice
14
Speed King Featuring Joe Satriani
15
Loving On Borrowed Time Featuring Steve Morse And Uli Jon Roth
16
I'll Be Your Baby Tonight Featuring Joe Elliot
Beschreibung
2006, Ian Gillan lud sich Joe Elliot (Def Leppard); Tony Iommi (Black Sabbath); guitarist Joe Satriani; Janick Gers (Iron Maiden); Uli Jon Roth (Scorpions), Johnny Rzeznik (Goo Goo Dolls), Ronnie James Dio (Dio), Steve Morse, Jeff Healey und den Rest von Deep Purple zu sich ein um ein paar Deep Purple Songs sowie Songs seiner Soloalben zu spielen. Dual Disc!