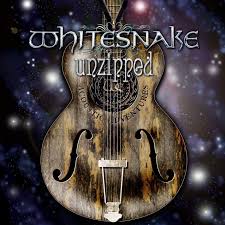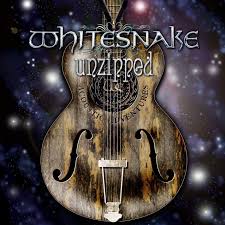 Whitesnake
Unzipped (Super Deluxe Edition)
Format:

5CD+DVD

Style:

Hard Rock

Release:

19.10.2018

Art-Nr.:

CD20504

Label:

Rhino

Verfügbar:

10 Stück
Tracklist
03
All The Time In The World
11
Wherever You May Go (instrumental) Bonus Track
12
Love Is Blind (instrumental) Bonus Track
04
Love Ain't No Stranger
11
Only My Soul" (acapella) Bonus Track
12
Fool For Your Loving Bonus Track
07
Ain't Gonna Cry No More
08
Only My Soul (acapella)
14
Ain't Gonna Cry No More
19
Ain't Gonna Cry No More
20
Northwinds" (acapella)
06
Ain't Gonna Cry No More
08
Give Me All Of Your Love
09
Can You Hear The Wind Blow
14
Ain't No Love In The Heart Of The City
18
Mistreated (wstv Jams)
19
Slide It In (wstv Jams)
20
Till The End Of Time (wstv Jams)
21
Shake My Tree (wstv Jams)
22
Good To Be Bad ("made In Japan" Soundcheck Version)
23
Tell Me How ("made In Japan" Soundcheck Version)
01
Wherever You May Go (acoustic Demo)
02
Surrender (acoustic Demo)
03
Ain't No Doubt About My Girl (acoustic Demo)
04
Scat Man Blues (acoustic Demo)
05
Love's A Crazy Game (acoustic Demo)
06
I Will Love You (acoustic Demo)
07
Oh Baby You're The One (acoustic Demo)
08
So Long (acapella) [acoustic Demo]
09
So Long (acoustic Demo)
10
It Would Be Nice (acoustic Demo)
11
Slide Thingy Blues (acoustic Demo)
12
Down To The River (acoustic Demo)
13
Feel Your Love Grow Stronger (acoustic Demo)
14
Blues Jam Riff (acoustic Demo)
15
Fun Lick Blues (acoustic Demo)
16
Don't Wanna Change The World (acoustic Demo)
17
It's So Hard (acoustic Demo)
18
River Song (early Version) [acoustic Demo]
19
Let's Have A Drink Before I Go (acoustic Demo)
20
Can You Ever Forgive Me (acoustic Demo)
21
So Much To Live For (acoustic Demo)
22
Another Lick While The Missus Is Busy In The Kitchen (acoustic Demo)
23
Just The Two Of Us (together You And I) [acoustic Demo]
24
Oh S___ Blues (feat. Jessica) [acoustic Demo]
25
Seasons (acoustic Demo)
01
Sailing Ships (starkers In Tokyo, Japan)
02
Too Many Tears (starkers In Tokyo, Japan)
03
The Deeper The Love (starkers In Tokyo, Japan)
04
Can't Go On (starkers In Tokyo, Japan)
05
Is This Love (starkers In Tokyo, Japan)
06
Give Me All Your Love (starkers In Tokyo, Japan)
07
Here I Go Again (starkers In Tokyo, Japan)
08
Don't Fade Away (starkers In Tokyo, Japan)
09
Soldier Of Fortune (starkers In Tokyo, Japan)
10
Love Ain't No Stranger (starkers In Tokyo, Japan)
11
Only My Soul (starkers In Tokyo, Japan)
12
Give Me All Your Love (starkers In New York, New York)
13
Can You Hear The Wind Blow (starkers In New York, New York)
14
Fool For Your Loving (excerpt) [starkers In Tokyo, Japan]
15
Give Me All Your Love (starkers In New York, New York)
16
Can You Hear The Wind Blow (starkers In New York, New York)
17
All I Want All I Need (starkers In New York, New York)
18
Lay Down Your Love (starkers In New York, New York)
19
Fool For Your Loving (starkers In New York, New York)
20
The Deeper The Love (starkers In New York, New York)
21
Ain't No Love In The Heart Of The City (starkers In New York, New York)
22
Here I Go Again (starkers In New York, New York)
23
Intro (starkers In Warsaw, Poland)
24
Sailing Ships (starkers In Warsaw, Poland)
25
Too Many Tears (starkers In Warsaw, Poland)
26
Here I Go Again (starkers In Warsaw, Poland)
27
Intro (starkers In Stockholm, Sweden)
28
Give Me All Your Love (starkers In Stockholm, Sweden)
29
Ain't Gonna Cry No More (starkers In Stockholm, Sweden)
30
Only My Soul (acapella) [starkers In Stockholm, Sweden]
31
All I Want Is You (starkers In Stockholm, Sweden)
32
Dog (starkers In Stockholm, Sweden)
33
Here I Go Again (starkers In Stockholm, Sweden)
34
Give Me All Your Love (starkers In Cologne, Germany)
35
Ain't Gonna Cry No More (starkers In Cologne, Germany)
36
All I Want Is You (starkers In Cologne, Germany)
37
Slow & Easy (starkers In Cologne, Germany)
38
Dog (starkers In Cologne, Germany)
39
Soldier Of Fortune (starkers In Sofia, Bulgaria)
40
Blindman (starkers In Paris, France 2)
41
Fare Thee Well (starkers In Wolverhampton, England)
42
One Of These Days (starkers In Glasgow, Scotland)
43
Poor Albert's Last: Photographic Slideshow (featuring Audio From "sailing Ships"
44
Purplesnake's "forevermore" Video
45
One On One (with David And Adrian
46
Love Is Blind" Music Video
Beschreibung
Nach ihrer Sommertour 2018, die WHITESNAKE zusammen mit Foreigner bestritten, sichtete Coverdale die besten akustischen Performances für eine brandneue Compilation mit dem Titel Unzipped: Super Deluxe Edition . Auf der 5 CD/DVD-Kollektion sammelte er einige denkwürdige Unplugged- und Akustik-Performances aus den letzten 20+ Jahren, darunter rare und bisher unveröffentlichte Studio- und Live-Aufnahmen, akustische Demos, Konzertvideos, Interviews und vieles mehr. Das umfangreiche Paket erscheint am 19. Oktober zusammen mit den abgespeckten Versionen als Einzel-CD, Doppel-CD und Doppel-LP.

Auf Disc 1 der Unzipped: Super Deluxe Edition befinden sich rare und bisher unveröffentlichte Versionen von ,,Summer Rain" und ,,Forevermore" aus den jüngeren Studioalben Good To Be Bad (2008) und Forevermore (2011) und Songs wie ,,Love Is Blind" aus Coverdales Soloalbum Into The Light (2000) sowie ein bisher gänzlich unveröffentlichter Song mit dem Titel ,,All The Time In The World". Alle 11 Tracks werden auch auf der Einzel-CD, der Doppel-CD und der Doppel-LP-Version von Unzipped enthalten sein.