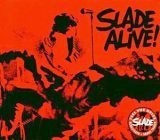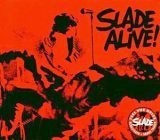 Slade
Slade Alive, rem.
Format:

2CD

Release:

29.09.2006

Art-Nr.:

CD4574

Verfügbar:

1 Stück
Tracklist
02
In Like A Shot From My Gun
06
Get Down And Get With It
12
Mama Weer All Crazee Now
13
Burnin In The Heat Of Love
16
One-eyed Jacks With Moustaches
18
Rock And Roll Preacher
19
When I´m Dancing I Ain´t Fighting
22
Lock Up Your Daughters
23
We´ll Bring The House Down
26
Mama Weer All Crazee Now
27
You´ll Never Walk Alone
28
When I´m Dancing I Ain´t Fighting
30
Something Else / Pistol Packin Mama / Keep A Rollin
33
Get Down And Get With It
Beschreibung
2006, This compilation brings together all of Slade's live recordings.
The first, Slade Alive stayed in the charts for over a year. Recorded in front of 600 fan club members. Slade Alive contains seven numbers of their best set of the time. A cover of Stepphenwolf's 'Born To Be Wild', would never be played this long again. It just goes on and on and it is all the more wonderful for it. The very Little Richardish 'Keep On Rockin' is just wonderful. 'In Like A Shot From My Gun' was never released as a studio number. Maybe because it would never sound better than this. Noddy Holder is so much in command of his audience. Slade would never sound better on record (or CD) than this. Alive is considered by most to be Slade's best ever live recording.
'Alive Volume Two' is a much more sober affair. By this time, Slade had been in the USA for two years, only to return to the UK shores to find new wave music was all over Britain. This remastered version so improves on the Polydor version released some years ago.
'Slade On Stage' was really back to form. Slade were back in the charts and this gave them new tracks like 'Lock Up Your Daughters' and 'We'll Bring the House Down' and a confidence that shows through the whole CD. This much heavier Slade, were just awsome. No pretence, just good old rock'n'roll played with gusto, with audience particaption that sent everyone home with ringing bells in their ears but many happy memories.
This release has been remastered by Tim Turan and it a gem of a collection. The artwork includes some great live pictures and a booklet with some wonderful comments.