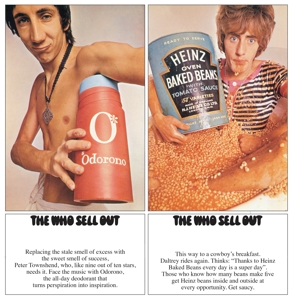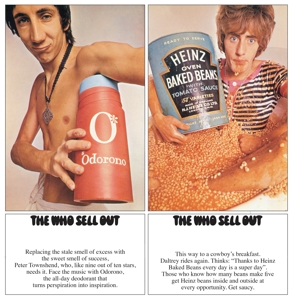 The Who
Who Sell Out (Super-Deluxe-Edition)
Format:

CD Boxset

Style:

Hard Rock

Release:

23.04.2021

Art-Nr.:

CD23469

Label:

Polydor

Verfügbar:

1 Stück
Tracklist
01
Armenia City In The Sky
03
Mary Anne With The Shaky Hand
13
Rael 1 (+ Track Records Run-off Groove)
14
Pictures Of Lily (original Uk Track Single Mix)
15
Doctor, Doctor (original Uk Track Single Mix)
16
The Last Time (original Uk Track Single Mix)
17
Under The Thumb (original Uk Track Single Mix)
18
I Can See For Miles (original Uk Track Single Mix)
19
Mary Anne With The Shaky Hand (original Us Decca Single Mix)
20
Someone's Coming (original Us Decca Single Mix)
21
Unused Radio London Ad/early Morning Cold Taxi (1967 Mono Mix)
22
Unused Radio London Bulletin Link/jaguar (1967 Mono Mix)
01
Armenia City In The Sky
03
Mary Anne With The Shaky Hand
14
Rael Naïve (complete With Organ Coda Ending)
15
Mary Anne With The Shaky Hand (us Single Version)
19
Early Morning Cold Taxi
23
Things Go Better With Coke
24
Hall Of The Mountain King
26
Rael (remake; Ibc Version) Track Records Outro
01
Glittering Girl (take 4) [2018 Remix]
02
Girl's Eyes (take 2) [2018 Remix]
03
The Last Time (take 8)
04
Under My Thumb (take 3) [2018 Remix With Full Ending]
06
Relax (4-track To 4-track Mix With Pete Vocal)
08
Mary Anne With The Shaky Hand (takes 1 & 9)
10
I Can See For Miles (full Version)
12
Odorono (take 3) [2018 Remix]
13
Heinz Baked Beans (takes 1 & 3) [2018 Remix]
14
Top Gear (takes 1 & 2) [2018 Remix]
15
Premier Drums (takes 1 & 3) [2018 Remix]
16
Charles Atlas (take 1)
17
Rotosound Strings (take 1) [2018 Remix]
18
Track Records (2018 Remix)
19
John Mason Cars (takes 1-3)/speakeasy/rotosound Strings/bag O' Nails (2018 Remixes)
20
It's A Girl (aka 'glow Girl') [takes 1 & 3]
21
Mr Hyde (1st Stage Mix Take 2)
22
Little Billy (takes 1 & 3)
23
Mrs Walker (aka 'glow Girl') [4-track To 4-track Mix, Take 7]
24
Call Me Lightning (take 1 Backing Track, Stereo Mix & Jam)
27
Shakin' All Over (take 3)
02
Faith In Something Bigger
05
Little Billy's Doing Fine
09
Facts Of Life (aka 'birds And Bees', Backing Track)
10
Magic Bus (single Version)
11
Call Me Lightning (us/uk Mono Single Mix)
12
Dr Jekyll And Mr Hyde (uk Mono Single Mix)
13
Dogs (uk Mono Single Mix)
14
Magic Bus (mono, Longer Version)
01
Kids? Do You Want Kids
11
Melancholia (2018 Remix)
12
Thinking Of You All The While ('sunrise' Version 2)
13
Mary Anne With The Shaky Hand
01
I Can See For Miles (early Mono Mix With Single-tracked Vocal)
02
Someone's Coming (original Uk Track Single Mix With Single-tracked Vocal)
01
Magic Bus (us/us Mono)
02
Dr Jekyll And Mr Hyde (original Us Decca Single Mix)
Beschreibung
,,The Who Sell Out" erscheint am 23. April in verschiedenen Formaten und Deluxe-Editionen.

The Who Sell Out ist das dritte Album der britischen Rockgruppe The Who. Es erschien als LP am 16. Dezember 1967.

Die Super-Deluxe-Edition kommt mit 5 CDs und zwei Bonus-7-Inches. Die Box enthält insgesamt 112 Tracks, viele davon sind bisher unveröffentlicht. Auch enthalten ist ein 80 Seiten Hard-Back-Full-Colour-Buch inklusive seltenen Fotos, Track-Anmerkungen und Kommentaren. Außerdem enthalten sind neun Poster, verschiedene Beilagen und mehreren Replikate.