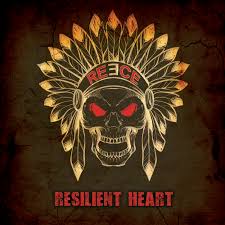 Tracklist
05
Forest Through The Trees
Description
Former ACCEPT and BONFIRE front man David Reece will be releasing his brand new studio album "Resilient Heart" about Mighty Music.

The album follows the singer's solo groove "Compromise" which was released in 2013. Reece also has
announced the release of the first single of the album on August 31st. The song is called 'Any Time At All', will take the position of the opener and at this point in a short teaser-Clip introduced. For "Resilient Heart" David Reece has teamed up with the Danish musicians Marco Angioni (g.), Martin J. Andersen (g.), Malte Frederik Burkert (b.) and Sigurd J. Jensen (dr.). "Resilient Heart" will be released as a CD and vinyl version with two different tracklists.

And as you know David Reece from his two albums with Sainted Sinners, the listeners can expect a lot of fat riffs, great hooklines and melodies to kneel down, of course above all his distinctive, powerful voice, which also shines in soulful songs! Perfectionist Reece has gathered a great band around him and the production will surely meet all traditional and modern standards.