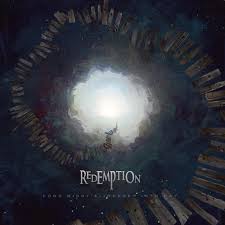 Tracklist
01
Eyes You Dare Not Meet In Dreams
02
Someone Else's Problem
10
Long Night's Journey Into Day
Description
The successor to the album "The Art Of Loss" released in 2016, which the bandhead considers one of Redemption's best, probably shows the group at the zenith of their work. Fans also know that I am the first longplayer since Ray Alders left the band to be replaced by Evergrey singer Tom Englund.

Of course it wasn't easy to follow in Alder's footsteps, so someone who demanded respect right from the start and also provided the necessary performance behind the microphone had to endure. In addition, the person had to be able to identify with the existentialist texts that have always been the focus of Redemption's work. Since Englund had always written about doubt, fear and despair during his career, he was the perfect choice.

Guitarists Chris Poland (Megadeth, OHM) and Simone Mularoni (DGM) return as guest musicians. As far as the visual design of the disc was concerned, the band used Travis Smith as usual, whose very long portfolio includes names like Art Of Defiance, Opeth or Iced Earth.