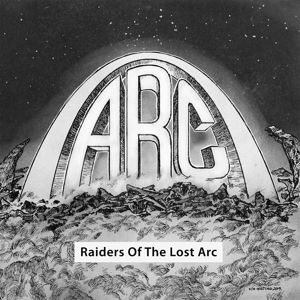 Tracklist
03
Tribute (to Mike Hailwood)
06
War Of The Ring (original V.)
12
In The Corner Of A Foreign Field
14
Cyborg (incl. Drum Solo)
Description
With only two released 7" singles ARC could never reach their real potential, but they are a good example of how much creative spirit lived in the glorious NWOBHM. ARC were based in Worcestershire and consisted of the Whitbread brothers Mike on guitar, Geoff on drums and John on vocals. Right from the start the band had a solid fan base with a set consisting mainly of original compositions and only a few cover versions. When they had about ten songs of their own in their repertoire, they decided to record a 7" single: "A Tribute To Mike Hailwood" (B-side "For My Next Kick") was recorded at Old Smithy Studios and released in 1980. A year later the second single "War Of The Ring" saw the light of day (with the strangely titled "Ice Cream Theme" on the B-side).

Besides the two singles, an eleven track rehearsal session from December 1984 is the heart of the anthology "Raiders Of The Lost ARC".

The CD edition of "Raiders Of The Lost ARC" also includes an album that the Whitbread brothers recorded in 2001 with the help of bassist Dave Towers under the band name Red Hunter, along with a 3-song live session from the same year.