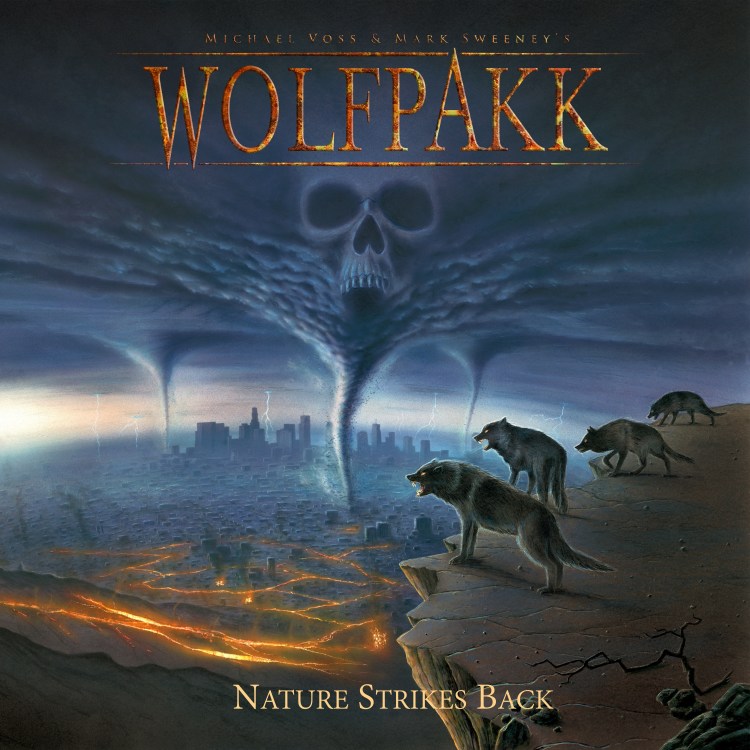 Description
The two thoroughbred musicians Michael Voss (ex-Casanova, Mad Max) and Mark Sweeney (ex-Crystal Ball) are back with their fifth Wolfpakk stroke of genius called "Nature Strikes Back"! The songs are even more uncompromising, even more direct and even more intense than anything else that was previously written by the alpha wolves. Moreover, every single one of the 32 (!) guest musicians - all absolute experts and icons from Hard Rock and Metal - fits so well into the structure that the whole album comes across as a unified whole. As with the previous albums, a lot of emphasis was placed on quality and a massive production.

With:
Fernando Garcia (Ex-Victory), Frank Beck (Gamma Ray), Ronnie Romero (Rainbow, CoreLeoni)
Karl Johannson, Peter Fargo Knorn (Victory), (Thunderstone), Bruce Kulick (Ex-Kiss), Vinnie Moore (UFO), Thom Blunier (Shakra), Craig Goldy (Ex-Dio), Jeff Waters (Annihilator), Mikkey Dee (Motörhead, Scorpions), Anders Johannson (Manowar, Ex-Hammerfall) and many more.