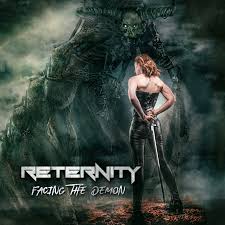 Tracklist
01
Strings Of Sor I: Sunset
11
Strings Of Sor Ii: Sundown
Description
After the quartet, which was only founded in summer 2018, was able to make their first exclamation marks with their "Demo 2018" in autumn of the same year, the Swabians have now released their eagerly awaited full lenght debut "Facing The Demon".

The band then presents itself with compact, extremely multi-faceted and stylistically wide-ranging songs which, despite their versatility, can be aptly summarised under the term "Metal". The spectrum reaches from hard, speed and thrash metal influenced neckbreakers over hymnic melodic songs like the title track, which is performed in duet with the hard rocker ELA, up to danceable, dark earwigs. Apart from the differentiated solos and varied riffs of Carsten Sauter (Mighty D., Pyroclasm) and Semen Brik (Echo.Mensch), as well as the experienced drumming of Sascha Beul (Remember Twilight, Darknes Ablaze), it is not least the original vocals of Stefan Zörner (SpiteFuel, Lanfear, Strangelet) that leave their mark on the album.

Together with Zörner's lyrics, which deal with the struggle against inner demons and temptations, the powerful overall sound produced in Jonas Kümmerle's Analog Mixing Studio merges into a homogeneous whole.