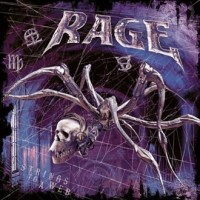 Tracklist
04
The Beggar´s Last Dime
09
Empty Hollow (reprise)
01
Dvd ,,official Festival's Bootleg"
02
16:9 Pal / Pcm Stereo / Region All / Dvd-5 / Fsk 6
03
Wacken 2009: Das Komplette Konzert!
04
Masters Of Rock 2009: "set This World On Fire" "all I Want"
05
Sofia 2009: "carved In Stone", Rage Race 2009: "never Give Up"
Description
2010, STRINGS TO A WE" is like a journey through the history of the band, who also celebrated their 25th anniversary this year. A fresh, both straight and technically adapted album full of overwhelming emotion and pure magic. Over this quarter of a century, Rage went through many changes, but always kept to their roots and developed their incomparable style. Be sure: There is no doubt that their current line-up is the strongest and best ever. Peavy's voice is the main trademark, along with the guitar wizzard Victor Smolski and power drummer André Hilgers, who rounds up this ´magic trio`. Enoy melodic hymns like ,,Into The Light" or ,,Hunter And Prey", as well as aggressive tracks like ,,Purified" and celebrate the opening ,,The Edge Of Darkness". The heart of the album is the 17 minutes track ,,Empty Hollow", divided into five chapters; a progressive and classical masterpiece in the vein of their ,,Lingua Mortis Suite", but even more emotional, abundant and majestic.